Home
>
Certifications
>
IIA Certifications
> Certified Internal Auditor
Certified Internal Auditor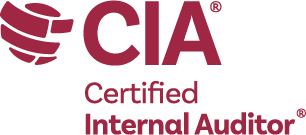 The CIA® designation is the only globally accepted certification for internal auditors and remains the standard by which individuals demostrate their competency and professionalism in the internal auditing field. Since the program's launch in 1973, it has opened up countless doors of opportunity for practitioners around the world as it communicates their ability to serve as a key player in their organisation's success. Candidates leave the program enriched with educational experience, applicable knowledge, and business tools that can deliver a positive impact in any organisation or business environment.
The CIA® credential can be your master key to professional success, opening doors for career opportunities and earning you increased credibility and respect within the profession and your organisation.
Internal Audit Practitioner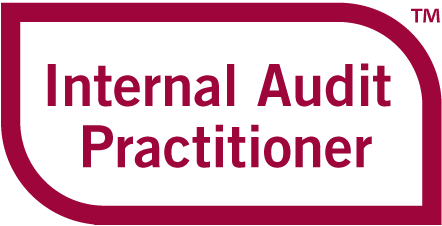 The Internal Audit Practitioner designation is a great way to quickly demonstrate your internal audit aptitude. You can earn this new designation through social badging by completing the Internal Audit Practitioner application and taking and passing the Certified Internal Auditor (CIA) Part One exam.
Candidates who have successfully completed the CIA Part One exam within the past 24 months are also eligible to apply. For more information, please visit the Internal Audit Practitioner web page.
Use Your Key to Open the Door
The CIA credential can be your master key to professional success, opening doors for career opportunities and earning you increased credibility and respect within the profession and your organisation.
Ultimately, the CIA designation will:
Distinguish you from your peers.

Demonstrate your proficiency with internal staff and external clients.

Develop your knowledge of best practices in the industry.

Demonstrate your proficiency and professionalism.

Lay a foundation for continued improvement and advancement.
Earning the CIA designation is a valuable accomplishment and a professional advantage for auditors at all stages of their careers, including chief audit executives, audit managers, audit staff, risk management staff, and also students enrolled in an accounting or other business or financial degree program.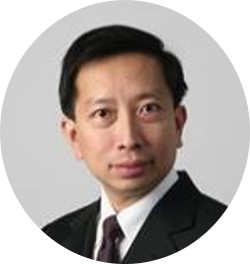 "
Credentials such as the CIA will prepare my team well to discharge their responsibilities as guardians of good corporate governance and make them better advisors to bring insights and perspectives to the board of directors in accomplishing overall goals and objectives."
Tay Woon Teck, CIA
Managing Director, Business Consulting and Head of Private Client Services at RSM Singapore
The following are the steps and processes for application of IIA Certification:

Only member of IIA Singapore can apply their examinations through the CCMS. For non-member, please Join Us before applying for the certification.
For first time user of CCMS (new candidate),

please click Forgot your Password to activate the account

. Name entered in the system must be the same as per your photo identification (NRIC or Passport). Use the email address that is the same as the one used for IIA Singapore membership.

On the CCMS HOME page, under Apply for New Applications, select the application form of your choice and make online payment by credit card. Please note other mode of payment is not available for IIA Singapore members. If the candidate opted for payment mode other than credit card, your application will not be processed or delayed due to non-payment.
The Character Reference and Experience Verification are obtained electronically through CCMS, which are emailed directly to your nominated verifier:
iii) Character Reference
iv) Experience Verification
Items i), ii) and iii) are mandatory to process the application. For item iv), the candidate can submit this form at a later date within the 3-year program upon obtaining the required experience.
Upon receipt of an automated email from IIA Global on the approval of your application, you may proceed to register your exam in the CCMS.

After registering/payment, the Exam Registration and Scheduling page is displayed a Registered exam status and the dates of the candidate's exam window. The system will also provide the ability to Schedule or Extend the Exam window.

Kindly note that your "Authorisation to Test" will allow you to schedule and sit for your exam within the authorisation period of 180 days (approximately 6 months) only.



For exisiting candidate, you may proceed to register your exam directly through the CCMS. Please refer to Step 6.
Fees for the CIA Program
Description
Member
(USD$)
Non-member
(USD$)
Application fee
115
230
CIA Part 1
280
395
CIA Part 2
230
345
CIA Part 3
230
345

The fees indicated for the CIA program are not inclusive of GST. Singapore's prevailing GST is payable by the candidates. All fees are non-refundable and non-transferrable.
For a detailed guide, please login to CCMS and click RESOURCES to download the information. Please feel free to contact the Certification Team at certification@iia.org.sg or 6324 9029 for queries.
Computer-based Testing
The CIA exam is available through computer-based testing, allowing you to schedule exam throughout the year at more than 500 locations worldwide. Candidates are able to sit for exams at any IIA-authorized Pearson VUE testing center worldwide, regardless of whether the testing center is located in your hometown or country. To locate the testing centers nearest you, visit the Pearson VUE
website.
Click
here
for the CBT Exam Tutorial.
In Singapore, the IIA-authorised Pearson VUE testing centres are located at:

NTUC LEARNINGHUB PTE LTD

NTUC Trade Union House

73 Bras Basah Road

Level 3, Room 3J

Singapore 189556

PEARSON PROFESSIONAL CENTERS-SINGAPORE

51 Cuppage Road

#05-02/03/04

Singapore 229469
Get the Help You Need to Excel
The
CIA exam
was revised in 2019 to keep up with the current global practice of internal auditing. The updated exam aligns better with The IIA's International Standards for the Professional Practice of Internal Auditing, and aims to refocus Part Three's content on core skills.
In line with the changes, IIA Singapore has put together an enhanced CIA exam preparation course. Comprising the individual parts, the workshops, printed materials and online resources - The
IIA's CIA Learning System Version 7.0,
they are designed to provide an all-round perspective to bring out the best in you.