Home
>
Membership
>
Join Us
> Individual
Individual
Types of Individual Membership

Ordinary Member
The class of Ordinary Member of the Institute shall be open to persons who perform internal audit functions, no matter by what titles they are designated, provided that they possess a recognised degree and/or professional qualification with at least one (1) year of practical experience in internal audit or other auditing areas to be evaluated by the Admissions Committee.
Associate Member
The class of Associate Member of the Institute shall be open to those in public accounting practice, non-practicing accountants and to others at the discretion of the Admissions Committee, provided such persons cannot qualify as Ordinary Members.
Retired Member
The class of Retired Member of the Institute shall be open to members in good standing who have retired from full-time employment or business but wish to retain their links with the Institute.
Student Member
The class of Student Member of the Institute shall be open to those full-time students of universities engaged in the study of internal audit or related courses who cannot qualify as an Ordinary Member or an Associate Member.
Membership Fee
The annual membership fee for Individual Members is S$290. For new applicant, there is also a one-time non-refundable application fee of S$20. Fees are quoted before GST.
Note: The one-time application fee of S$20 is non-refundable should your membership application not meet the membership criteria upon application.
Download Individual Membership Brochure

here

.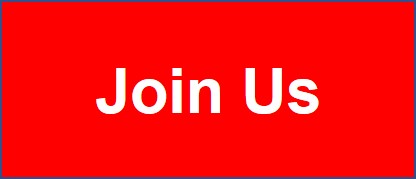 Join us for the new FY20/21 by completing our online Membership Application Form and upload the supporting documents in the
IIA Singapore portal
.
Membership Renewal
Existing members who wish to renew your membership, please go to Member Portal located at the top right corner of the website.
Existing members who are eligible to apply and renew as a Retired Member, please go to
Member Portal
located at the top right corner of the website.
Continuing Professional Education (CPE) Requirements
CPE is integral in ensuring that internal audit practitioners continue to keep their knowledge and skills current with industry developments. It equips practitioners with the ability to evolve with the changing industry landscape and enhances their professionalism and value within the industry.
As part of the annual CPE requirements, all certification holders are required to file and pay their CPE reporting fee through the CCMS yearly by 31 December of each calendar year. Click here for more details on the CPE requirements.
Effective 2018, all members are expected to achieve a minimum of 10 CPE hours, out of which, a minimum of 2 CPE hours has to be under Ethics, to continue to enjoy the benefits of your IIA Singapore membership. The 10 CPE hours are not an add-on to the CPE reporting requirements for maintaining your designations for certification holders. As the CPE requirements for certifications are more onerous, you would have deemed to have fulfilled this as long as you actively report your CPE on an annual basis. Click here for
frequently asked questions.
Frequently Asked Questions
Please click here for a list of frequently asked questions on the fee revision.
Please click here for a list of frequently asked questions on the use of the training credits.
Membership Referral Scheme
Gather like-minded professionals to advance the internal audit sector together. Simply refer a friend and be rewarded with S$20 NTUC vouchers for each successful application.
Click here to start referring your friends!