Home
>
News and Advocacy
> 2022 Young Professionals IA Mentorship Programme
2022 Young Professionals IA Mentorship Programme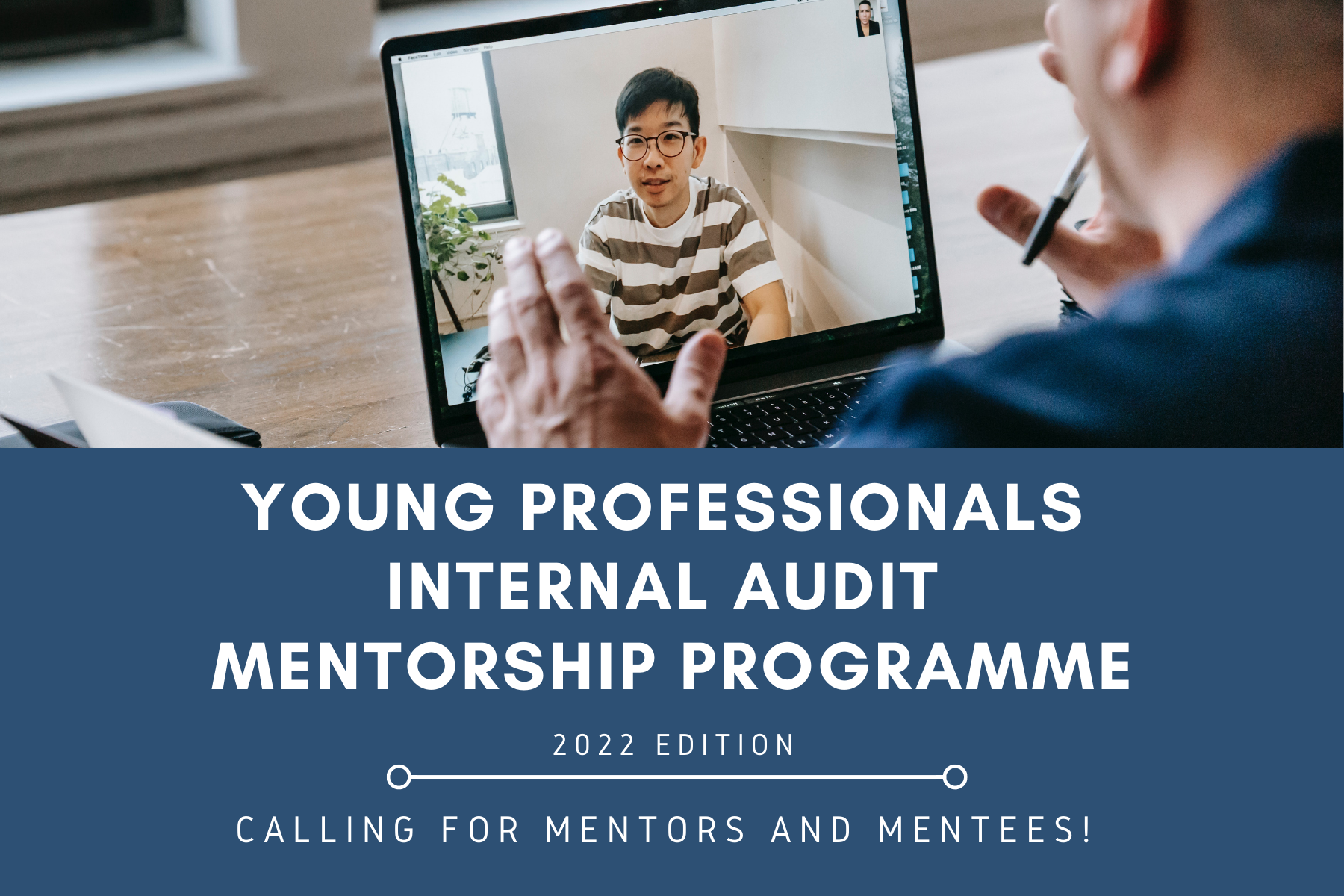 Programme Overview
The Institute of Internal Auditors (IIA) Singapore is pleased to bring back the Young Professionals Internal Audit (IA) mentorship programme! The objective is to offer aspiring young Career Starters the opportunity to learn from experienced members for the purpose of their career development through experience sharing. Seasoned internal auditors would also have the opportunity to nurture and develop the next generation of IA professionals.
Benefits
Spanning over a period of six months, the structure of the programme covers the following areas:
For Mentees:
Receive advice on professional development and advancement goals.
Gain deeper insights into the IA profession.
Obtain a sounding board for ideas and approaches.
For Mentors:
Enhance your leadership and coaching skills by nurturing the next generation of internal auditors.
Be recognised as a subject expert, leader and advocate.
Opportunity to give back to the IA community.
Eligibility
Mentors: Minimum five years of professional experience in internal audit.
Mentees: Career Starters/Young Professionals who are new to the profession or possess at least one year of professional internal audit experience.
Mentors and Mentees must be members of IIA Singapore.
Programme Format
The programme will commence in April 2022 and will complete in September 2022.
To kick-start the programme, a briefing session will be organised for Mentors and Mentees in April 2022.
Mentees are expected to take the initiative to arrange meetings with their mentors. Meetings are recommended to be arranged once a month.
A midway review session will be held for participants to gather and share their approaches and experiences in their mentorship journeys.
A final review session will be held for mentors and mentees to share the benefits and learning outcomes obtained from the programme.
Selecting and Matching Process
Matching will be performed by IIA Singapore and is based on the following criteria:
First-come, first-served basis.
Areas of interest indicated by Mentors and Mentees.
While every effort will be made by IIA Singapore to find a match for each Mentor and Mentee based on the information provided, successful matching is not guaranteed due to the unequal number and diversity of applicants.
Timeline

Click here to refer to FAQ on the programme.
Thank you for interest. Submission for 2022 Young Mentorship Professional Mentorship Programme has closed.
For any enquiries, please contact szemin.ng@iia.org.sg.