Home
>
News and Advocacy
>
Our Presence
>
Past Events
>
Year 2017 Events
> Learn At Lunch: Updates on IPPF Revised Standards & Recent Guidance
Learn At Lunch: Updates on IPPF Revised Standards & Recent Guidance
The Institute is pleased to launch a brand new Learn at Lunch series which commenced in January 2017. This series is specially planned where experts and practitioners will share on new and upcoming trends and hot topics impacting the internal audit profession. Subsequent Learn at Lunch sessions are scheduled to be held on the 2nd Friday of every month.
30 participants gathered for the inaugural session to gain a better understanding of the revised International Standards for the Professional Practice of Internal Auditing (Standards) which were in effective since 1 January 2017. The session was conducted by Mr Sia Nam Chie, a Board member of the International Internal Audit Standards Board (IIASB) and Governor of IIA Singapore.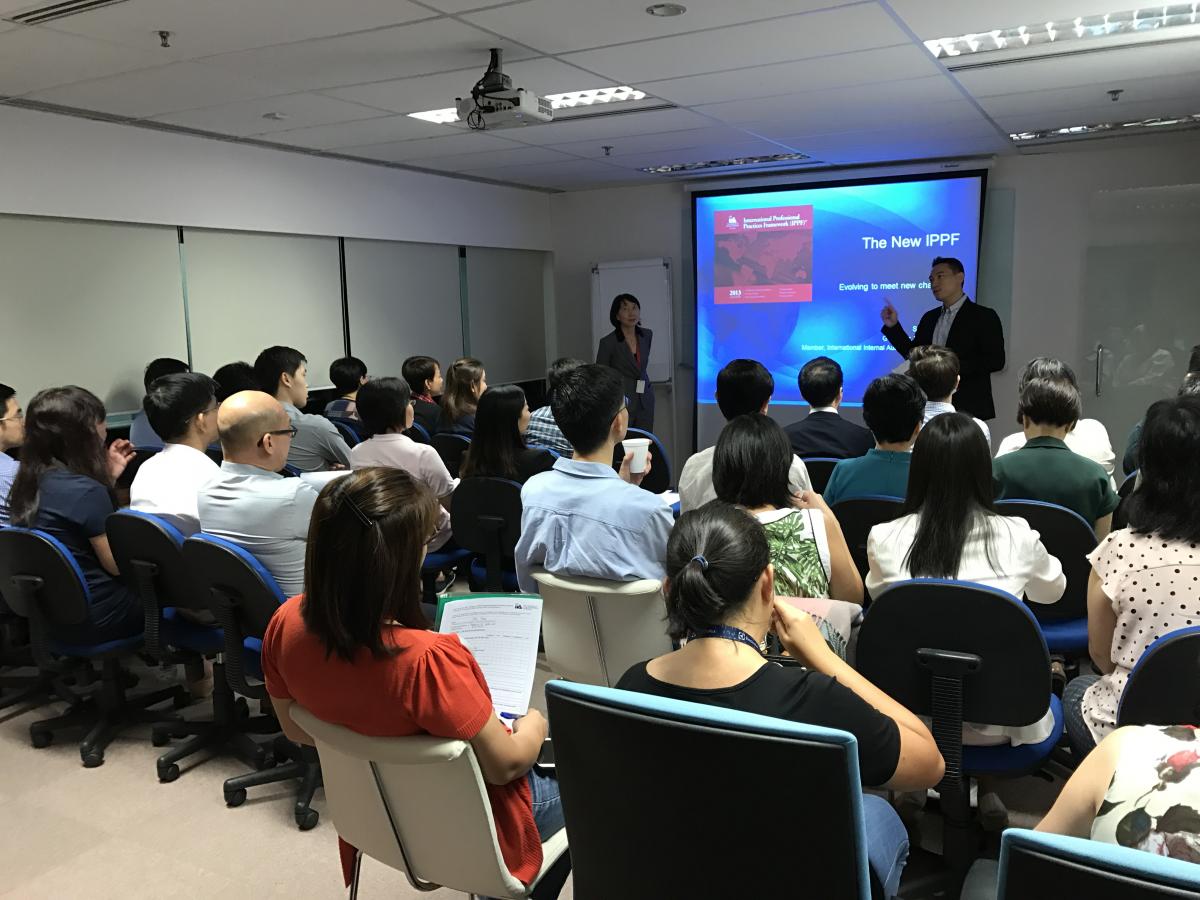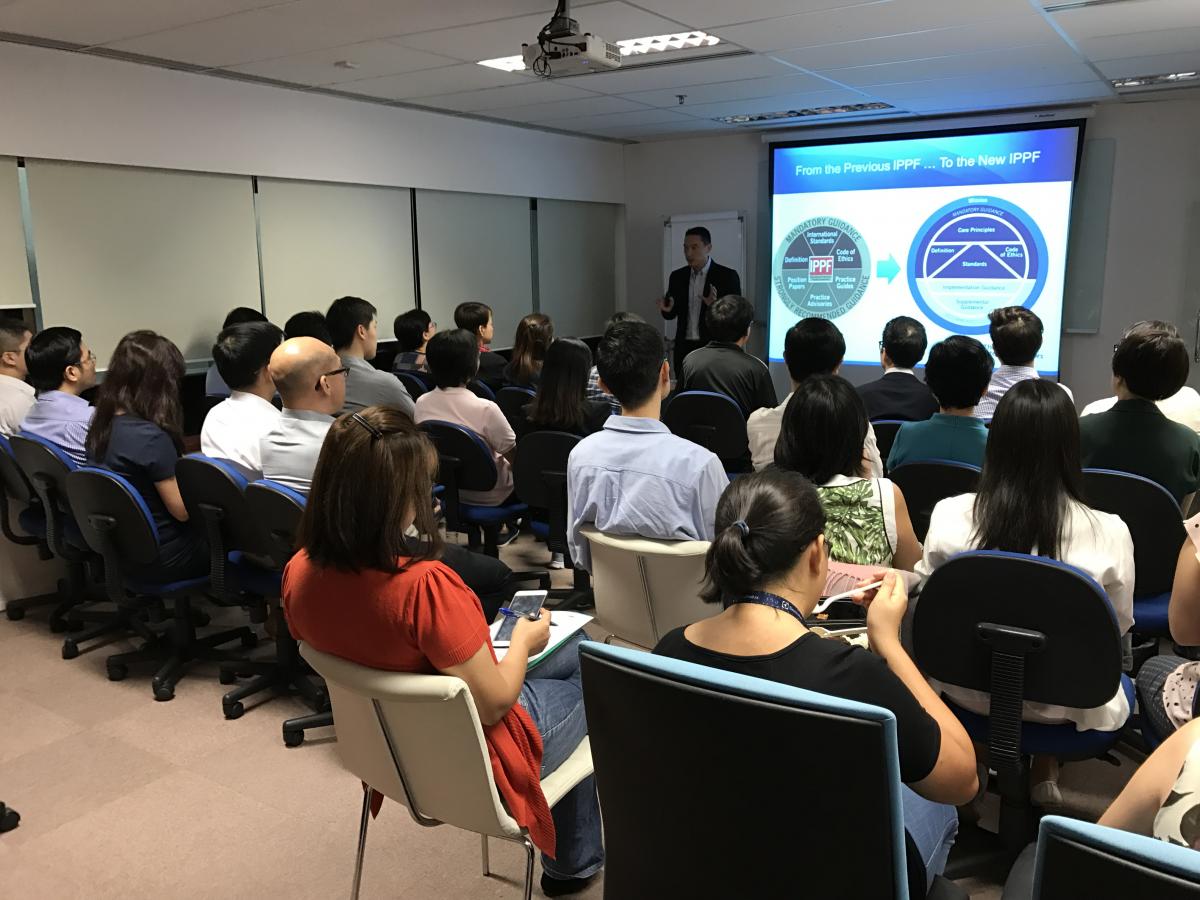 Presentation to the slides can be downloaded HERE.