Home
>
Resources
>
IIA Singapore Blog
> Four Invaluable Rewards From Voluntary Work
Four Invaluable Rewards From Voluntary Work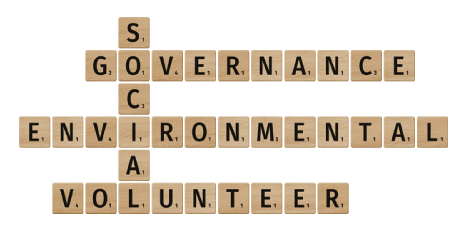 Environmental, Social and Governance (ESG) has become the buzzword in town. Many organisations are embarking on ESG initiatives. Regulators have also issued guidelines to steer organisations towards best practices in ESG.
At a personal level, internal auditors can play an active role, especially for the "S" in ESG. We can contribute to our Social surroundings by volunteering our time and skill sets to help social causes. This lets us contribute to the "bigger-selves".
Volunteering does mean sacrificing our time with family, friends, or for hobbies. However, many do not realise that the benefits of volunteering far outweigh the sacrifices.
Since entering the workforce, I have been serving not-for-profit organisations, ranging from those which organise activities for youths around my neighbourhood, to professional bodies and educational institutions. I wish to share what I have gained through these experiences and know that many of you would benefit from them as well.
1.
Networking

At the start of my volunteering journey, I must admit that my main objective was to make a couple of new friends. However, I got more than I bargained for as my circle of friends expanded with people from various professions, stretching across the globe!

I have had the chance to meet two CEOs who offered me work opportunities in their respective companies. I have also learnt that our working styles and skills when serving as volunteers shine brighter under these circumstances. Our empathy, humility and perseverance are qualities that are hard to show from a regular job interview. Although I took up neither of these jobs, it proved that voluntary work could lead to job opportunities.

2.
Training

Many organisations value volunteers highly and will generously invest in the upskilling of their volunteers so they are better equipped to serve the organisations.

In the past, I have been sent for training in public speaking, event management, dealing with difficult people, leadership development, and even social etiquette. Not confined to attending courses locally, I even had the opportunity to visit Orlando, New York and Sydney for conferences and meetings on behalf of the organisation. All expenses were paid for!

Though I did not have the luxury of travelling on business class flights, these trips have allowed me to meet like-minded professionals from other continents, such as Africa and Latin America. I have become more sensitive to cultural differences and more receptive to the views of people from vastly different backgrounds. In short, I have become a more open-minded person.

3.
New Skills

As a volunteer, I have plenty of opportunities to practise and sharpen my skills – both existing and newfound.

Being assigned to be a Master of Ceremony on some occasions forced me to practise public speaking and quick thinking on my feet. These are two crucial skills that improved my performance as an auditor.

When I was tasked to lead a group to organise a walkathon for residents, I was compelled to think, plan, learn and work out of my comfort zone. I further honed these soft skills, which came in handy as a young auditor when my department manager was looking for people to organise team bonding activities. My organisational skills differentiate me from my peers.

4.
Confidence

Charities, social enterprises, and not-for-profit organisations are always short of manpower. They are more willing to offer senior positions that can stretch our abilities. Moreover, in a less competitive environment, people are more forgiving, allowing us to learn from mistakes. I have learnt much more through my mistakes, making me a wiser person. I grew as a person while gaining confidence and without worrying too much about my performance appraisals.
After benefiting so much from these intangible rewards, I want to encourage you to step forward, volunteer your expertise and make that difference. Over time, you will reap more benefits than you sow as you see the difference you make for yourself.
Dr. Sia Nam Chie started his career as an auditor before he moved to work in risk management, legal, compliance, and operations departments. He served as a Governor of The Institute of Internal Auditors Singapore's Board of Governors from 2013 to 2019, and a member of the IIA Global International Internal Auditing Standards Board from 2016 to 2018.
---
The Institute of Internal Auditors Singapore blogs reflect the personal views and opinions of the authors. These views may differ from policies and official statements of The Institute of Internal Auditors Singapore and its committees and from opinions endorsed by the bloggers' employers.