Home
>
Resources
>
IIA Singapore Blog
> Dear Friends and Family: This Is Internal Audit
Dear Friends and Family: This Is Internal Audit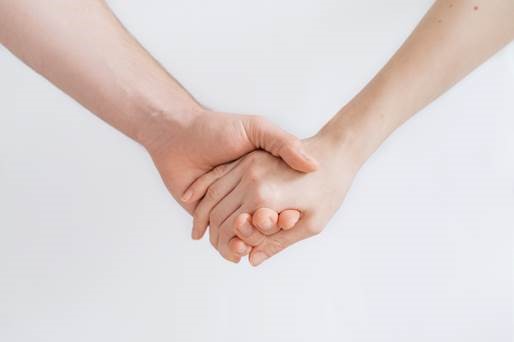 May is International Internal Audit Awareness Month.
What better way to promote awareness than to start with family and friends? When we come home from a day of meetings with stakeholders, we long for a comforting listening ear from our nearest and dearest – and it is crucial they understand what we do. We are not accountants, bookkeepers, or horror of horrors - an external auditor! So, what is internal audit?
1.
Internal auditors do NOT just work around numbers.

Internal audit is an independent, objective assurance and consulting activity designed to enhance and preserve organisational value. It helps a business accomplish its objectives by bringing a systematic, disciplined approach to evaluate and improve the effectiveness of risk management, control, and governance processes. While internal auditors may share information with external auditors to ensure that internal controls are covered holistically, external audit focuses on financial statements – to determine whether the numbers are true and fair.

What I love about internal audit is that we get to meet with different stakeholders from an organisation to understand what they do. This makes us adaptable employees, potential future recruiters/hiring managers, and all-around great people to hang out with because we are great listeners and conversationalists!

2.
Internal auditors help protect the company and its staff. Your appreciation and support mean a lot to us.

Most people do not share this on social media as sacrificing for work is not a popular message. However, we occasionally sacrifice personal time when we have crucial deadlines and urgent fraud investigations to conduct. As some auditees reach out to us only after their "fire-fighting" for the day is done, our responsibilities may sometimes continue on, at odd hours, including mealtimes, or even late at night in an increasingly globalised world.

I have covered for colleagues who went on maternity leave and reservist leave. I have had to travel when my mother was not well and even assisted a colleague recovering from a health scare while my grandmother had cancer. I truly appreciate friends and family who supported me during those trying times.

If you notice someone working through mealtimes or at odd hours, it would be nice to remind them to take a break or give them words of encouragement. Personally, I try to always have my meals on time, and exercise and meditate regularly. I highly recommend IIA Singapore YPWG's Fireside Chat webinar on Mental Health this month.

3.
Internal auditors are highly sought after due to our adaptability and resilience.

I have met countless internal auditors who moved into diverse roles in finance, analytics, marketing, risk management or compliance. The management trainees whom I have coached, have also successfully gone on to manage business operations.

If you plan to take a career break, like what I am doing now – never fear! Your internal audit experience always puts you in an excellent position for many challenging roles that may catch your interest in the future. To gain insights on what it takes to build a successful career in internal audit, check out IIA Singapore YPWG's Panelist Event, "Building a Successful Career in Internal Audit" on 30 June 2022.
I would like to take this opportunity to thank my family and friends for believing in me and the value of the internal audit profession. You are amazing and I love you.
If there is anyone you know who can benefit from this article, pass it along. After all, it is the little things we do that add up to create a surprisingly big impact.
Fiona Tan is the current Vice-Chairperson of IIA Singapore Young Professionals Working Group (YPWG). She started her career as an external auditor in Deloitte before embarking on a career in internal audit. She discovered the wealth of resources available at IIA Singapore, thanks to the guidance of mentors in the early stages of her career. She is currently enjoying a career break (a little bit too much) and paying it forward by giving back to the community and fostering the exchange of innovative ideas.
---
The Institute of Internal Auditors Singapore blogs reflect the personal views and opinions of the authors. These views may differ from policies and official statements of The Institute of Internal Auditors Singapore and its committees and from opinions endorsed by the bloggers' employers.