Home
>
Resources
>
IIA Singapore Blog
> Food for Thought - Feasibility of Permanent Remote Work for an Internal Audit Department
Food for Thought - Feasibility of Permanent Remote Work for an Internal Audit Department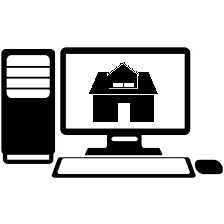 When the World Health Organization declared Covid-19 a global pandemic on 11 March 2020, many organisations were forced to have their employees work from home in a bid to reduce the spread of the virus particularly during the Circuit Breaker. While it was difficult to adapt to working remotely initially, many organisations turned to different online platforms such as Zoom and Google Meet and replaced face-to-face meetings with online meetings. Even school lessons, training sessions and conferences were held over similar platforms. Working remotely is now becoming the new norm.
The article "PwC offers U.S. employees full-time remote work" in Reuters reported that "PwC will allow all its 40,000 U.S. client services employees to work virtually and live anywhere they want in perpetuity, making it one of the biggest employers to embrace permanent remote work. The policy is a departure from the accounting industry's rigid attitudes, known for encouraging people to put in late nights at the office. Other major accounting firms, such as Deloitte and KPMG, have also been giving employees more choice to work remotely in the face of the Covid-19 pandemic."
The "rigid" accounting industry we know, is embracing working remotely. PwC took it to the extreme by allowing its employees to do so permanently. Given that an external audit firm has taken the first step to do so for all its employees, should internal audit departments in corporate firms also do the same?
Given that more and more firms are giving their employees this option to do so, there must be benefits from working remotely. The obvious benefits would appear to be time saved from travelling to and from work and between meetings. Personal transportation costs and employee transportation costs borne by the firm have also reduced. Further, when we were scheduling internal and external meetings back-to-back pre-Covid-19, allowance had to be made for traveling time but now, one can simply dial in and out of meetings instantly. Scheduling of meetings is definitely more effective and efficient now than pre-Covid-19 days. Another benefit that most employees cite from working from home is that they eat out less and spend less on work lunches.
Just as there are benefits to remote working, there are also costs. Coincidentally, at about the same time PwC made the announcement, there was another article "More than half of workers would rather quit than go back to office" in the Entrepreneur that reported on a recent survey conducted by FlexJobs. The article reported that more than half of the survey participants reported that they experienced burnout during the pandemic, and 39% believe that today, their mental health is worse than in January 2020. This is because "the boundaries of the working day are blurred and employees get the feeling that they are at work all the time…their working day gets longer, while rest and lunch breaks are reduced to a minimum. The consequences of such a work schedule are dramatic: sooner or later, depending on age, energy, and state of health — fatigue takes its toll while productivity drops sharply."
Hence, should other external audit firms and internal audit departments follow PwC and offer permanent remote work to their employees? Frankly, I have no answer. I work in the education field, and while working from home has its merits, I do miss the in-class interaction with my students and getting to know each and every one of them. There are pros and cons to working remotely. Each firm has to answer the question themselves based on their own costs-benefits analysis.
Koh Wei Chern is an Associate Professor at the Singapore University of Social Sciences and a Governor of The Institute of Internal Auditors Singapore.
---
The Institute of Internal Auditors Singapore blogs reflect the personal views and opinions of the authors. These views may differ from policies and official statements of The Institute of Internal Auditors Singapore and its committees and from opinions endorsed by the bloggers' employers.