Home
>
Resources
>
IIA Singapore Blog
> When Adios Doesn't Mean Goodbye
When Adios Doesn't Mean Goodbye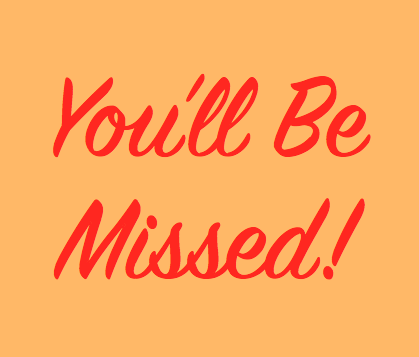 I have just stepped down from the IIA Singapore Board of Governors (BOG) after 6 years of service. Over this time, there were many key milestones which my fellow Governors and I have achieved, including the most recently held 2021 IIA International Conference co-organised by IIA Singapore and IIA Global. The conference was an immense success with a turnout of 1,500 local and international attendees, thus placing Singapore on the world stage yet again.
I have witnessed that IIA Singapore has always strived to maintain the interests of its members at heart. It achieves the best outcome for its members, both in terms of support and value.
Behind the scenes at IIA Singapore, there are many Standing Committees that are supported by our very devoted and indomitable Secretariat team who drive many thought leaderships, professional development, membership and certification, and advocacy programmes. Among them, I have chaired the Advocacy Committee for a few years, and have worked alongside my fellow Governors to drive the Education & Professional Development Committee. One of the more recent achievements led by the Advocacy Committee was the establishment of the Young Professionals Working Group. We wanted to achieve the success of what other IIA Institutes have done - to let the voice of our younger members be heard and be represented, and to facilitate a platform to identify future leaders to lead the IIA Singapore. Other notable initiatives included celebrating our 40th year by being the conference co-chair for the Global Internal Audit Leadership Summit in 2016 and the Asian Confederation of Institutes of Internal Auditors Conference 2016 which IIA Singapore hosted. Another key effort that the Advocacy Committee continues to push for involves the contribution of thought leadership articles in the mainstream media and key periodicals like the IIA Global's award-winning Internal Auditor magazine and Singapore Institute of Directors Bulletin.
I am sad to leave behind such a diverse, dedicated and experienced Board, but I am comforted to know that IIA Singapore is in good hands to chart its next chapter of growth. Our members and the business community will continue to need insight and support especially now, given the challenging landscape brought about by the pandemic and the technological disruption.
While IIA Singapore will be 5 years away from being half-a-century old, I am very confident there will be a lot more memorable milestones the current BOG can relate. I will continue to support IIA Singapore's activities and programmes going forward, and hope to see all our members do likewise!
Keep safe and stay healthy.
Jonathan Ho is a Partner, Head of Governance & Risk Services, KPMG Singapore and past Treasurer and Governor of The Institute of Internal Auditors Singapore.
---
The Institute of Internal Auditors Singapore blogs reflect the personal views and opinions of the authors. These views may differ from policies and official statements of The Institute of Internal Auditors Singapore and its committees and from opinions endorsed by the bloggers' employers.