Home
>
Resources
>
IIA Singapore Blog
> Reflections By A Not-So-Young Internal Auditor
Reflections By A Not-So-Young Internal Auditor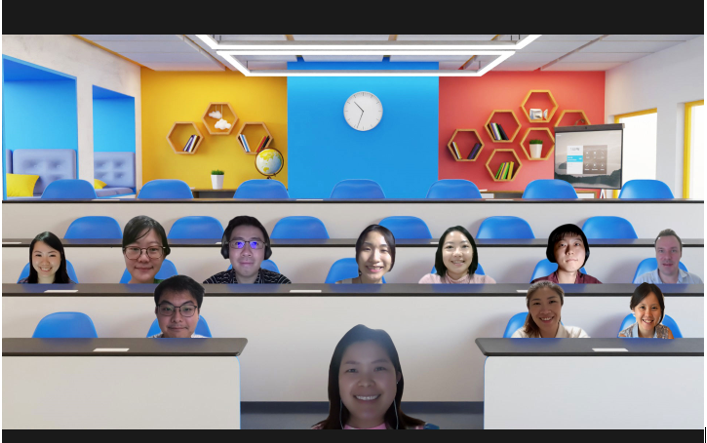 As cliché as it may sound (again!), time flies and it is now time to pass on the baton. I have served in the IIA Singapore Young Professionals Working Group (YPWG) the past two years, and it has been nothing short of rewarding. From being the first Vice Chairperson to being a member of the Advocacy Committee, and most recently, unabashedly appearing as the "public face" of an internal auditor in The Sunday Times, it has been an exhilarating journey for me. As I prepared to hand over the last of my remaining tasks to my colleagues, I reflected on what we have achieved together.
Being a pioneer group, we had no precedents to rely on. But armed with the guidance of our advisors and board members (Raj and Stephen) and a strong motivation to succeed, we defined our own identity and set out what we wanted to accomplish. From writing our own charter to meeting with regional counterparts, it was challenging in the initial months as we laid the foundation. We made our debut with a webinar "Navigating a Budding Internal Audit Career" on 14 April 2021 which featured YPWG members sharing practical career advice. We knew we started on a right footing when we saw how well-received the event was, with requests for a second instalment! In the months that followed, YPWG continued to curate and organise a myriad of activities ranging from networking sessions, fireside chats to more panellist events (including the highly popular two-part series on "Building a Successful Career in Internal Audit"). To say we were busy was an understatement.
Beyond being an advocate for young internal auditors, YPWG took on an equally important role of advocating the profession. What began as a casual ideation between Katherine (YPWG's first Chairperson) and me culminated into an outreach series that took us across five polytechnics and Institutes of Higher Learning to engage more than 300 tertiary students in a span of four months. During those engagement sessions in 2021, we shared about the common misperceptions of an internal auditor (the audience was often amused by our "What others think Internal Auditors Do" meme) and much of our personal experiences. YPWG further expanded its role in 2022 when we partnered with the Singapore Management University to support and conduct activities for its internal audit course. While much behind-the-scene work was expended before each outreach activity, seeing how we have motivated the students to consider internal audit as a career choice after our sharing made all our efforts worth it.
All this time, I was fortunate to have worked with a team of dependable colleagues. Despite having to juggle other commitments, I witnessed first-hand how my colleagues worked tirelessly for each event. Notwithstanding that the YPWG was formed during the Covid-19 pandemic with strict social restrictions in place, I was most impressed by how my team members were able to work closely together as if the computer screen was never a barrier. Alas, Safe Management Measures eased only towards the end of our term, and it was to be more than two years before all of us managed to meet in person.
The YPWG is continuously on the lookout for passionate young internal auditors who are keen to make a difference to the internal audit profession. Now, as some of our members have stepped down, new ones energise the team with fresh ideas and perspectives. But what can these young professionals expect in return for volunteering? While there is no monetary compensation, the intangible benefits more than make up for it.
| | |
| --- | --- |
| 1. | Enhanced personal branding |
| | Volunteering your time and skill sets underscores your commitment and passion to better the profession. Employers view this favourably, and it opens up new career opportunities (both internally and externally) more readily. |
| | |
| 2. | Expanded professional network |
| | The YPWG works closely with many industry stakeholders, including IIA Singapore's Board of Governors who are highly experienced internal audit leaders. Joining the YPWG offers an opportunity to network and exchange valuable knowledge and experiences. As Nam Chie had shared in his previous blog post, networking may even lead to unexpected job opportunities! |
| | |
| 3. | New skill sets and experiences |
| | When you volunteer, you step out of your comfort zone and stand to gain new experiences. Events planning, pitching, and hosting are new skill sets I have acquired. The YPWG is an excellent platform to hone your leadership skills as there are many opportunities to contribute as a leader. |
The YPWG will enter a rejuvenation phase as I sign off. I encourage all 'young people' to step up and be a part of this group, or if not, join as a participant at the next event. Most importantly, I hope more of you can experience what I have experienced.
Good luck and all the best to the YPWG. I look forward to even more exciting activities in the future.
Koh Yong Chuan is a Corporate Auditor at Chevron Singapore. He served as a member of the IIA Singapore Young Professionals Working Group and IIA Singapore Advocacy Committee from 2020 to 2022.
---
The Institute of Internal Auditors Singapore blogs reflect the personal views and opinions of the authors. These views may differ from policies and official statements of The Institute of Internal Auditors Singapore and its committees and from opinions endorsed by the bloggers' employers.